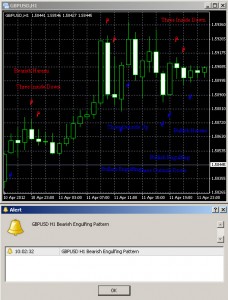 This brilliant indicator gives you a lot of useful information for a price action
trading- when to enter, when to exit, trend changes etc… just follow the Pattern figures and popup alerts.
(if never deal with Forex patterns (very profitable price action trading!) – I recommend
go to www.youtube.com and search for "forex patterns" – you will find a lot of educational videos.
DOWNLOAD Indicator (right click – SAVE AS..)

————
Happy trading
Karl
SOURCE: the indicator is available for free on some open Forex sources.